TIPS TO BUY A HOME
FIND A REALTOR

®

TO REPRESENT YOU
As a member of the multiple listing service (MLS), your REALTOR

®

has access to the homes on the market.
SHOP LENDERS
It is recommended you shop at least three different lenders. Find out what loan options are recommended for you and the costs and benefits for each.
LOOK AT HOMES
You will be set up on "auto email" based on your home search criteria. Your REALTOR

®

will arrange for private showings. Once you find a home you want to buy, you will need a "Loan Estimate" from your lender.
WRITE AN OFFER
An earnest money check & pre-qualification letter from your lender will be needed when writing an offer. Once your offer is accepted, you will need to indicate your "Intent to Proceed" to your lender.
HOME INSPECTION
Inspections are encouraged and usually done within 3-5 days of an accepted offer at the expense of the buyer. This inspection provides a professional opinion on the condition of the home.
APPRAISAL
Most loan types will require an appraisal to be done. The home will need to appraise at the purchase price or greater to move forward.
NOTIFY OTHERS
Give written notice if you are renting and notify the post office. You'll be responsible for putting all utilities (electric, water, garbage/sewer, internet/cable), in your name, starting on the closing date.
HOMEOWNERS INSURANCE
You'll be responsible for getting insurance set up and information sent to your lender.
FINAL WALK-THROUGH
You and your REALTOR

®

will go through the home a final time before closing to ensure it is in the same or better condition as when the offer was written.
UNDERSTANDING THE DISCLOSURE
At least 3 days before closing, you will receive a "Closing Disclosure" that breaks down your loan costs. Compare to the Loan Estimate. If you have questions, notify your REALTOR®.
CLOSING
Closing dates are usually 45-60 days from the contract date. It's time to sign papers and get the keys to your new home! You will need a cashier's check and a driver's license or government issued ID.
---
A Home Warranty Provides Peace-of-Mind After the Sale
A home warranty should include the property's plumbing, electrical, central air conditioning and heating systems, water well system, and structural coverage.

During your first year of ownership, a warranty protects you from unexpected costs of failures due to normal wear and tear on many mechanical systems. Simply call the warranty company when a covered component fails.

Appliances included in the sale are typically covered under the warranty. Look for a warranty that covers most appliances under that standard coverage without additional charges. Read the warranty contract to determine if both the built-in appliances, as well as the stand-alone appliances, are covered under the warranty.

Some warranties include various structural coverage. The warranty may cover structural items, including roof leaks, basement, wall, floor and ceiling cracks.

You can request the home warranty in your Offer to Purchase.

I

f the seller opts not to purchase on your behalf, you may purchase the warranty separately as part of the closing process.
PARK CO., REALTORS® partners with HSA Home Warranty. For more information, visit their website at www.onlinehsa.com.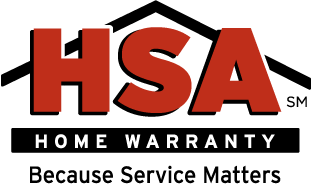 Testimonials
" Shane is always awesome. He is a great advocate for us and is always professional and easy to work with. We appreciate working with him and plan to continue to work with him whenever we need a realtor in the future. "
- Jenniffer Wittman
" Shane was an excellent realtor! He kept us informed throughout the whole process and made our first time home buying experience a breeze! He is very approachable, knowledgeable, and professional. I would recommend Shane to anyone looking to buy or sell! "
- Abby Diekman
" I was extremely satisfied with Shane's help throughout the process. I have been recommending him ever since. "
- Cody Grasswick
" Shane was helpful and supportive every step of the way. We could tell he really wanted to help us find the right home for our family. We knew we could call him with any questions or concerns. He did a good job of making sure we were happy and understood what was happening every step of the way. We would recommend Shane & Park Co. to anyone! "
- Scott & Michelle
" Shane was amazing! The process was rough towards the end of the cycle but he handled it like a champ! "
- Nichole Smith
" Shane was great! He made the process so easy! "
- Cheryl Hanson
" Shane is works hard and provides a thorough and outstanding service. He provided updates and responses to our questions. Shane is committed to doing an excellent job, and I will definitely recommend him to others.  "
- Ender Raghis
" Shane was excellent before, during, and after the sale. Issues arised with home after closing and Shane addressed issues with the seller's REALTOR. "
- Sharon DeGrand
" Friendly and professional representation "
- Zachery Larson
" We felt Shane helped us very much with buying our first home. He was patient, flexible and honest with us at all times. He was never pushy when it came to buying a house. We looked at a lot of houses and never felt that Shane was impatient with us. He kept us informed of the buying procedure and checked in with us regularly to see how we were doing. He is approachable and professional. We had fun working with him! We are very happy in our new home. "
- Clare Johnson and Courtney Solberg
" Shane did a phenomenal job at communication with me during the 1st tour of my home and up to the final closing of the home. He kept me well informed and what kind of home I was looking for, he was very honest to help me with my decision on what was best for me to purchase. Great hard working, honest, and dependable realtor for me. "
- Aaron
" Shane Cullen was incredibly helpful and full wisdom when it came to the business of his buyers best interests! I appreciated all the help and make deal come together without any issues. "
- Paul Reinowski
" Shane took ownership from the beginning for every aspect. He helped be sure we priced our home right, listened to us intently, helped us prepare our home well in advance for sale and guide us through the inspection, appraisal and ultimately the closing. It took 3 weeks to sell and it was worry-free in large part thanks to Shane! "
- Mark Deraney
" Shane was great! He is so personable and kind and has a heart for people. He works very hard and always got back to us fast. He always came to us and we never had to drive which made it so easy with three small kids. We recommend Shane first! "
- Molly O'Donnell
" Shane Cullen sold us our first home and we were so excited to work with him again to purchase our second home! He was always available for any questions or concerns we had. He made the process of selling our old home and purchasing our new home very smooth! Thank you so much Shane "
- Megan Gumke and Blaze Harmon
" Shane Cullen was excellent in all aspects in the purchase of my home. He had great followups, was very caring and professional! "
- Carol
" I don't have enough space for the amount of great things I could say about Shane! Shane walked us through every single step from understanding what the homebuying process looks like such as - giving recommendations on different loan companies to work with; to how to create a want and need list for our potential home to providing consistent listings that meet those Requirements. Every step of the way we knew our best interest was at the forefront of his mind and that he would ensure we found the home that was best for us! Shane has a great sense of humor, he is incredibly smart and is genuinely invested in his clients! We never had a single doubt that our dream of homeownership was within reach, because we had Shane there is guide us! "
- Katherine Staley
" Shane was great to work with! He was very accommodating to our schedules and needs, as well as was very informative. We never felt out of the loop or mislead, and we always knew if we had questions he would be able to get us the answers that we were seeking. My fiance and I alike would highly recommend anyone to work with Shane! "
- Alaina Ritchie
" Shane was great to work with! He answered all of our questions and was patient with us. "
- Leslie and Ruth Laidlaw
" Shane makes all home buying/selling easy. I've repeatedly used him and the experience remains the same - excellent. I would recommend over and over. "
- Lawrence Wittman
" Shane kept us well informed in a timely manner. He answered absolutely all of our questions. Shane is a knowledgable, hardworking, personable, and professional realtor. "
- Margaret and Ron Hagemeister
" Very helpful and knowledgeable. Shane always goes above and beyond. "
- Jenniffer Wittman
" Shane was a fantastic real estate agent to work with. He kept us informed of any new information, as well as checked in from time to time to make sure we didn't have any unanswered questions. I strongly recommend Shane to anyone looking to buy/sell a home. "
- Danton Hein
" Excellent! Easy to work with. Did a great job! Very Professional! Park Co. is lucky to have him on your team...... "
- Jane Loomis
" Had a great experience with Shane Cullen buying and selling my home. He was very generous with advice and went above and beyond to help take care of the house while I was out of state. "
- Nicole Lograsso
" Shane was great to work with. We started looking for homes with him last summer and decided we weren't quite ready for many reasons. Because of his understanding and kind heart we came back to work with him this summer. He was flexible with our busy schedules and more than willing to find us exactly what we wanted. He also gave us great advice while looking at homes, and deciding what was best for us. I would definitely recommend Shane Cullen to anyone looking for a home! "
- Tammy Jorgensen
" Shane did a great job advising us along the way from looking at houses, helping us to d decide to build, finding a builder and helping us through construction and closing. He also went the extra mile in trying to sell our current home, and kept us informed during the whole process. He was always available for questions, and he always gave us a quick reply. He was honest with us all the time, and we really felt like he was working for us. We would definitely recommend him to others who might be in the market to buy or sell! "
- Chris Helmick
" Shane is awesome. Best realtor in the US. "
- Lawrence Wittman
" My wife and I chose Park Co. because of the strong relationship we have with your realtor Shane Cullen. We have quite the history with Shane. We first bought a house back in 2013 and needless to say the purchasing process was unorthodox. My wife and I only seen the house through FaceTime until the day of closing due to my Military Service. Then two an a half years later with Shane as our realtor, we put that house on the market and after four days received a offer. Now almost a year later with Shane's help again me, my wife, and soon to be two kids are coming back to the Fargo/Moorhead area in what we hope is our forever home. My family and I would just like to say thanks to Shane and the rest of the Park Co. family for everything. "
- Wiley and Jaclyn Flowers
" Great experience. Shane is phenomenal to work with. Cant wait to by my next house. Shane's on speed dial. "
- Lawrence and Jenniffer Wittman
Previous
Next